Repairing and installing all kinds of locks
Re-keying of door and window locks
Help people regain access to their safes
Changing locks on new and old homes
How Can We Be Of Service To You?
When you can't get into your home, are facing a situation where you've lost your keys, had an entire set of keys stolen, or had keys break off in the door, call our home locksmith service and we'll take care of you quickly and efficiently. Once we arrive on the scene, we're happy to get you in, make duplicate keys, re-key broken locks, work with mailbox lock systems, program or install smart locks, get jammed keys out of locks, or do whatever else you might need, right there, on-the-spot.
We are the residential locksmith Denver has trusted for more than a decade, so call us anytime you need help. We work every day of the year, 24 hours per day. That's how we've become the residential locksmith that thousands of Denver homeowners know and trust.
We are the Denver Emergency Residential Locksmith That Has It All
If you're like millions of other homeowners, you place a very high value on your personal security, especially while in your home. But, a house is only as safe as the locks and protective devices that are in place. A competent home locksmith knows how to ramp up your overall security and make your residence much safer and much more secure than it already is.
One of the main goals of a residential locksmith is to make your living area both secure and comfortable. We have spent more than a decade working to become the locksmith Denver homeowners turn to when they want better security, enhanced home safety, and stronger locks throughout their homes. We offer a long, detailed menu of residential locksmith services.
The following list includes some of the ones customers request most often:
Emergency services for locked-out homeowners:
When people are locked out of their homes, they call us to get them back in quickly. Sometimes it's in the dead of night during a cold spell, or during the day when they step outside and forget to leave the door unlocked. No matter the reason, our technicians can get you back in as soon as they arrive.
Lock changes on homes:
If you want all the locks on your home changed, for whatever reason, our team can do the job quickly and efficiently. This is a different service than re-keying of locks, which we also do, and which is discussed below. Regardless, if you want all-around fresh locks, let us know and we'll be happy to get the job done.
Lock installation and repair for doors:
Many homeowners install new locks on all the doors every so often. One of our more frequent requests is a total lock change-out on a residential home. Typically, owners choose newer, more secure locks than they previously had. This kind of service is something we do as part of our daily routine, so we have a vast amount of experience with lock installation.
Installation, repair, or replacement of all models of smart locking systems:
It's becoming commonplace for homes to feature smart locks. Even owners of older homes are opting for these high-security devices. We regularly install, service, and replace every brand and model of smart lock on the market.
General service and installation of keypad-type locks:
More and more homeowners are opting for keypad locks to enhance the security of their homes. Our residential locksmith team services and installs many brands and styles of keypad locking devices.
Door lock re-keying services:
Homeowners have various reasons for wanting locks re-keyed. A recent burglary in the neighborhood, a lost set of house keys, or some other reason is often a good time to have one or more of your home's locks re-keyed. We do this service regularly and are glad to make you as many new keys as you want.
Repair or replacement of damaged door locks:
Not every old lock needs to be replaced (even though we're happy to replace any locks in your home). Some older locks simply need a few new parts or a bit of lubricant on their inner mechanism. We'll show you how to save money when these kinds of locks can be repaired rather than replaced. Whenever we see an opportunity for saving our customers some money, we let them know their options so they can decide on the best course of action.
Removal/extraction of keys that have been broken:
Unfortunately, when a key breaks off in one of your home's locks, you are in double trouble. Not only is the lock unusable, but you can't even get the key out to use it if it fits another door's lock. We remove jammed and broken keys regularly and can do it for you.
Sliding door lock services, repair, and replacement:
Sliding doors look great and are extremely convenient, especially for families with young children. However, unless these kinds of doors are kept in top working order, they can be a security risk. Our team can fix, replace, or install sliding-door locks on any size, style, or brand of sliding door in your home.
Lockouts from residential security safes:
Sometimes safe owners forget combinations or lose keys to safes. It's an especially inconvenient situation if you need an important document, cash, or jewels you keep in the safe. We'll get you in without harming the safe and give you a new set of keys or show you how to re-set the combination.
Change-out services for all types of mailboxes:
This is a common service request we get from people who are moving into new houses. Our technicians have the tools and know-how to change-out the old mailbox locking system and give you a fresh, unique set of keys. No one else will be able to unlock your new mailbox.
Real 5-Star Reviews From Real Customers
We hear from our customers all the time, via phone calls, emails, and social media postings. The following are a few of the comments and five-star reviews that have appeared online from some of our recent clients.
Residential Locksmith Services
Your local Advanced locksmith provides you with a sense of security. Whether you leave the house or are sleeping in it, our servicemen make the final difference through "a complete-residential service." Take the time; learn about our residential packages. You might not need repairs for your appliances right now, but it helps to know the options you have. We dedicate our work to Denver, Col., and understand how versatile that requires us to be. The solutions we offer keep you organized while your home remains safe. Start with a look at the key services that make our residential experiences so full:
Your Ready Residential Locksmith Services
Residential Lockouts and Reentry
Changing Home Locks and Keypads
New Installations and Custom Packages
Smart Lock Installations for Multiple Doors
Keypad Installations and Routine Services
Rekeying Door Locks
Damaged, Broken and Upgrade Repairs
Broken Key Extractions
Sliding Door Locks Replacement and Repairs
Residential-Safe Installations and Reentry
Mailbox Locks and Installations
A Better Look—The Solutions You Need!
Homeowners need to understand the investments they're making, for our locksmiths offer a full spectrum of skills to customize with. From the decor of your locks to the level of resistance they provide, there's a lot for us to measure right now. Any residential locksmith can come to your house to fix your keys. Making your experience memorable, fast and efficient is the result of a higher level of service and it's best to start with these options:
Residential Lockouts and Reentry
Accidents happen in all walks of life, but there's nothing wrong with being prepared. The measures you take now establish your common safety. This new relationship will give you answers when you need it most. We urge you to learn about all of your home locksmith solutions. You must know where to go and who to talk to. No one can precisely say when you'll get locked out. The help Advanced Locksmith provides covers:
Emergency Services
Time is no factor when you need emergency services. Just be sure to record our contact info right this moment. Save it for a future date and have confidence knowing that we answer to your needs as they arise. Our work is dedicated to Denver, Col. If you reside within the district, then our team of locksmiths can find your residence in a timely manner. All you have to do is call.
Key Copies
Lost keys pose a serious threat. If you can't find your keys, then you shouldn't take chances with reusing their same locks. People who find your keys may have also watched where you left to for home. Key copies are made for any new lock pad that we install. You don't have to replace your entire locking mechanism. You will, however, possess the greatest level of safety if you get some parts replaced.
Safety Inspections
In assuring the best home safety, we use inspections to do a thorough overview of what you're working with. It's small things that go wrong that create a major risk to home safety. We look at your locking mechanisms for hazards or deterioration. Your working locks might be old; getting them upgraded and serviced is smart.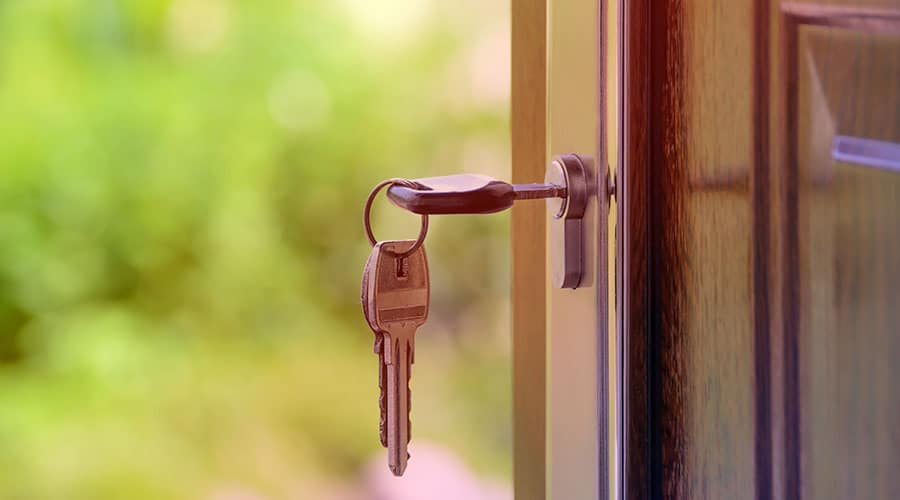 Changing Home Locks and Keypads
Modern locks are strong and secure. You can get decades of use through them when they're well-made and taken care of. Our lock and keypad service works with the foundation of all locksmithing. We have to, together, look at the current installations you have. We then consider the changes in the technology that we've acquired. Let's find a balance between our proven skills and your creative needs.
Upgrading Your Security
Routine maintenance gives us a window of opportunity to do an overall upgrade to your locking systems. Time is certainly a factor; the mechanisms that you've been using for years can certainly be improved. It only takes an adjustment to get the accessories that you currently have—up to date. Since locks work in similar ways, we can upgrade what you have without having to remove an entire assembly.
Inspection for Better Solutions
What you know more or better won't necessarily hurt you. We take advantage of the time that you share with us. Each moment brings us to the solutions you need and the ones that you haven't thought of. Even if you're not ready for more services, giving us the chance to look at your bolts improves your advantage. At any time, you can reach out to us knowing what you'll need.
New-Installation Assessment
Our assessment is a significant stage, for we don't want our clients to assume that installations are the only answer. Installations are the most costly service category, but they aren't always the most optimal. The right service can avoid installation costs by relying on routine repairs and maintenance schedules.
New Installations and Custom Packages
New installations call for a much more thorough examination of your home's safety. The technologies used, today, give us a wider range of options to secure. Installing these smarter packages requires a complete understanding of the measurements and locations you have. Entire homes can now link up via digital technology, and this includes your locks. We customize your lock assemblies for specific needs.
Any Door and Keypad
Don't concern yourself with the type of door that you're using. Our technicians are familiar the fundamental-door types and the class of locks that each of them need. Speaking with you gives us a better idea regarding how the work should move forward. Together, we have the flexibility to customize an ideal solution. Your work, now, is to make a decision. How will you install your assemblies and with what?
Design and Decor Features
The potential in customization is strategy. You choose the exact model and design as already made for your door size. We can also, based on your guidance and needs, create a completely new assembly—from scratch. The details that you take into account are the textures, colors, materials, shapes, sizes and patterns.
Pre or Post Construction
You decide on when it's best to customize your locks. Some project managers contact us before they finish their building projects. Their locks, handles and bolts are then tailored to the project specifications that they're working with. Other builders get us involved during renovations. Your need to change the locks of your home during construction or renovation is something we're equipped to handle.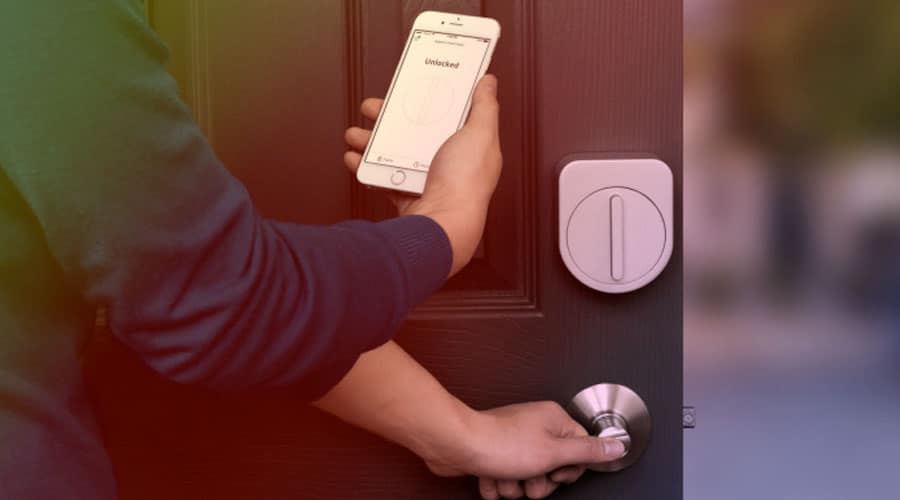 Smart Lock Installations for Multiple Doors
Be ready to discover advanced-smart locks with a variety of ways to use them. Some of these locks use a pin code via a keypad. Others use voice activation to open doors or to shut off an alarm. Our core objective with these new technologies is to establish a sophisticated level of connectivity. You won't need to be home to open and unlock your doors. Installing these units, however, does require work.
Master Keys and Assemblies
Master keys are used to establish "a chain of command" for all of the keys of your house. The master key of a smart-lock system, however, is tied to a digital console and is assigned an administrator. You set the level of security and the people who have access to your codes. Maintaining your home safety calls for control. Once the core pieces of a smart keypad are installed, your home locks will work on autopilot.
Electronic-Key Controls
From magnetic cards to numerical pins, you can ensure the safety of your home through a dual system. The duality of these locks come from their ability to operate through a home's electrical grid as well as with batteries. You will even continue to operate your doors if the power goes out. Moving from your powered status to one without energy doesn't negate your control over opening or closing your doors.
Wireless Monitoring and Adjustments
Your final smart-lock feature is remote monitoring. Smart locks give you information about your home safety when you're not actually at home. You can find out who's in your home or who's arriving to it. The vicinity of a vehicle can even trigger the opening of your doors as well as your garage. Wireless monitoring is a suitable technology for keeping track of your home when you're not there to.
Keypad Installations and Routine Services
The inside of your door knobs and locks use a special locking pad. This device is designed with a specific pattern that the right key fits into. When the grooves of a pad are connected to the grooves of a key, the pad will release to unlock. These internal pads do malfunction at times. In some cases, your keys were lost or got jammed inside of the keyhole. Keypad installations can fix and upgrade your locks.
Scheduled Maintenance
Doing routine maintenance on your locks is the simplest way to get the overall safety you want. Our team is always standing by to provide emergency service. We can set a common time to visit and check your installations also. The technology that a residential locksmith Denver has happens to grow and evolve every year. Routine service is a benefit to you, for it gets you up-to-date with the best solutions our market has.
Free Consultations and Estimations
A free consultation gives you a full understanding of what's possible for your home's safety. The standards we live up to are the ones that you set. Speaking with our representatives or technicians gives you a headstart. Our core focus is to establish an accurate estimation of what you need. Solving the challenges you face requires that you inform us. We then look for the type of hardware that you'll benefit from.
An Endless Display of Options
Whether monthly or twice a year, our routine service fits around your time and schedule. Consider following up with our staff to establish an ideal rate of visits. Just don't forget that emergency residential locksmith may be necessary one day. The relationship we build through routine service enables us to handle your emergencies more promptly. How we move forward is a matter of your decisions.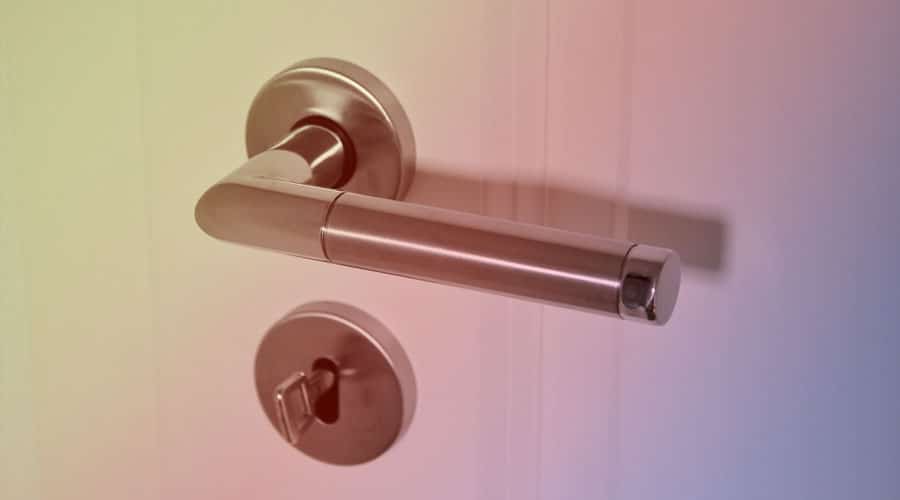 Rekeying Door Locks
The lock pins you have all move and adjust as you lock and unlock your doors. Time sets erosion in and creates an inevitable need to change your pins. Routine service is key, but you've got to recognize the challenges as they arise. Worn out pins will force you to miss certain connections when turning a key. What then happens as a certainty is nothing. The worn-out pins stop your keypad from opening or locking.
Fast and Quick Service
Your pins or bolts can be replaced through rapid service and great attention to details. We make this a seamless process, for using your doors is not a small convenience. Some homeowners find this out the hard way. They arrive at their doors and simply can't open them. The next stage of events leaves homeowners in a bind, for they don't know who to call or what to do. We are the answer you need.
At the Hour You Need Us
The doors within your own home aren't all created equal. For some assemblies, you might need to request repairs as your schedule allows it. You don't have to rush out or lose your cool. Our representatives are ready to organize the times and conveniences that benefit you. Keeping our number close by is your best security.
With Quality Control Inspections
We maintain the quality of your home security by inspecting other locks also. The service needs that we arrive to gives you a bigger opportunity. We not only service the specific reason that you call us for. We look at areas that you can improve in, which includes any small fixes that we can make whenever we're around. Our core intent is to ensure that you receive an entire-service package in each experience.
Damaged, Broken and Upgrade Repairs
The severity of a damaged or broken assembly is based on the work required to fix it. Your options are between routine service, special installations and emergency visits. Safety is another factor that dictates just how severe your damage is. Whether an attempted entry or a misuse of your equipment was the cause, we fix locks at every level. Repairs are possible and so are replacements and upgrades.
Fabrications
Something as small as a simple strip of metal may be all you need for the solution that you're looking for. The work of our technicians extends beyond the limited models of the marketplace. We can recreate the missing pieces of damaged or broken locks and, thus, save you substantial money. Our technicians can even start a completely customized assembly based on your leadership.
Prefabrications
Damage or malfunctioning locks can also be refurbished with prefabricated parts. Time saving is why we rely on models and designs that have already proven themselves. These parts and pieces are manufactured at a steady rate, which means that they are accessible as you need them. Consider this option when you need routine maintenance versus an entirely new renovation project.
Licensed for Full Installations
Working on damage locks requires that specific protocols are followed. Unless you specifically damaged your own locks, a residential locksmith Denver and a police report are necessary to have. For this reason our licenses are active and represent the legal competency we have to do the job. The process we take in verifying your identity and the ownership of your home are done to ensure your highest level of safety.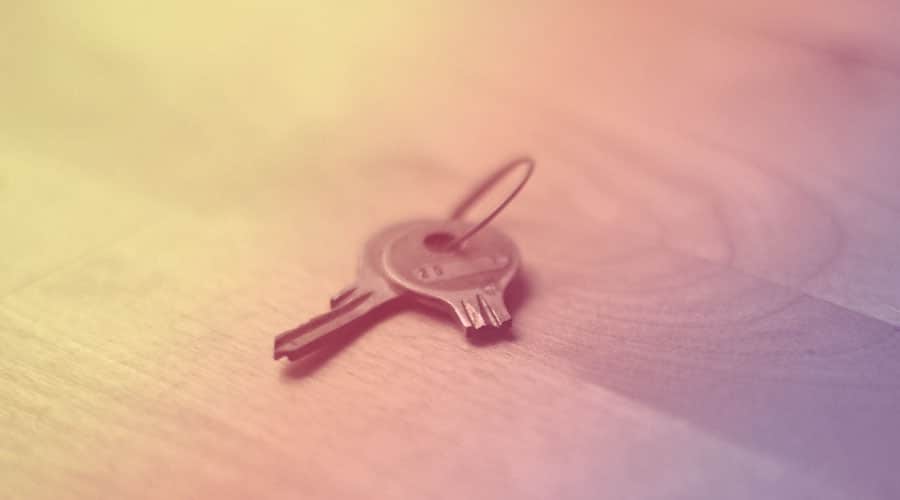 Broken Key Extractions
A factor of both aging metal and using too much force can snap your keys right off—as you unlock a door. Broken keys also happen when you're locking a door. The simplest solution starts with verifying what happened and how. We gather this information in order to decide if you need a new assembly or key copy. As long as you witnessed what happened and where your keys were, a copy is the easy fix.
Minimal Damage
Our Residential locksmith team takes out-snapped keys without damaging the actual lock. We'll get your key out by applying special care and attention. The most ideal case is when we simply pull the broken key from out of your keypad. This gives you the freedom to use an exact copy and gain control of the lock again. These are routine steps, but you must get in touch with a group of professionals when the time comes.
Fleet Vehicles and Technicians
For both routine and emergency cases, we rely on a fleet of vehicles, which are manned by trained locksmiths. This fleet equips us to face a variety of conditions as they're occurring all over Denver, Colorado. The solutions we provide are simple because our fleet of vehicles are equipped with both special and common tools. For every case and scenario, you have a solution and the fastest way to achieve it.
Sliding Door Lock Replacement and Repairs
>The speciality behind sliding doors requires locks with bolts that differ from your common door knobs. You don't have to worry about the details, for the specific measurements and type are adaptable within our core skill set. The glass components of many sliding doors are also important for the work we do. We start by choosing a bolting system that will give you your greatest amount of security.
All Door Types
Our work isn't limited to sliding doors. We provide solutions for many door types that include panel, flush and pocket designs. The next consideration are the bolts you prefer. The amount of safety you want is factored into our work in order to cover all of the necessary tools we need. This all starts with a thorough examination of the thresholds in your home as well as the materials that you expect to use.
Passive and Aggressive Locking Mechanisms
Passive mechanisms, like chains and automatic locks, give you reliable safety precautions. You can take these up a level by deciding on which aggressive locking mechanisms you prefer. The options include heavy deadbolts and multipurpose pads that adjust based on the different turns of your key. These multi-level bolts offer passive and aggressive locking within one assembly.
For Routine or Emergency Needs
The replacement and repair services we offer can be accessed through routine or emergency calls. The core service that we have is flexible and customizable to your needs as they arise. We do all things locksmithing, but you must measure your own need for it. Our emergency services from the residential locksmith team give you the benefit of even more solutions for great locksmithing—when and wherever you need it.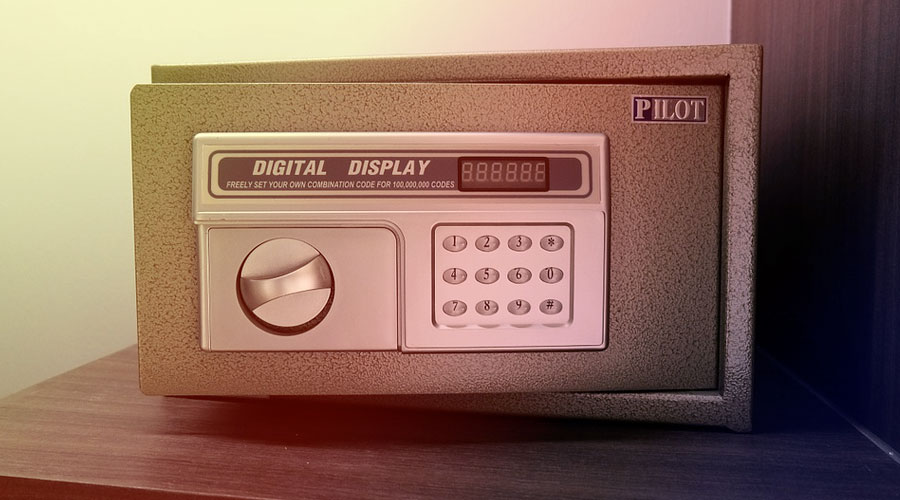 Residential-Safe Installations and Reentry
Insurance and Certificates
You should have the highest level of confidence in the solutions we offer to you. This work is only possible through a reputable collection of certificates. Training and in-depth education is what our technicians possess. Their experience, however, isn't enough to ensure that they're following Denver regulations. The licenses that our team has confirm that we have the legal right to enter your property and help.
Welcoming and Friendly
The locksmiths you'll meet are trained to provide effective customer service. Cordial, prompt and clean are just a few factors for you to experience right now. The general competence of our residential locksmith technicians will solve your daily challenges. They work with a sense of passion and a friendly demeanor. We understand the difficulties that you're faced with when locked out of your home.
At-Home Courtesy
The real-life challenges of a lockout make courtesy a necessary factor within the service we provide. Though you have lost your keys or broken them, the situation may call for localized damage to be made. This consists of slight alterations to enter your lock or to remove it. The next steps are to install a new assembly. Whatever work is necessary, our courtesy returns your locks to normal.
Mailboxes and Lock Installations
From garages to outhouses, we aim to provide a complete residential locksmith service for your home. A complete residential service includes your mailbox. Just think about the valuables that enter and exit your mailbox. The winter holidays are a prime time for people to think about the gifts and precious items you're receiving. You can protect all the mail you get with an adequate lock.
Vast Designs and Molds
How you proceed dictates what type of installation we provide. Prefabricated mailboxes are available. Guidance, as you begin installing a mailbox, is the benefit you directly get through us. Clasps keep your mail from blowing into your neighborhood. A lock, as combined to this assembly, ensures that no one can walk to that mailbox and open it. You'll only need a single slot for the mailman to use.
Materials and Finishes
Woods, metals and durable plastics not only give you reliable materials to use. You also get the choice of decor, style and look. We even help you to match the look of your property and home. Ultimately, the complete package you get is the ability to secure your mail from the outside world. The advantage of style and look are bonuses that allow us to simply give you more.

Frequently Asked Questions
What are your most popular residential locksmith services?
We'll keep the answer short because there are nearly a hundred home locksmith services people call us for. We, of course, deal with all home-based emergencies like lockouts, broken keys, malfunctioning smart locks, jammed keys, lost/stolen keys, and more. Additionally, for non-emergency help, people often call us to make multiple duplicate sets of keys, install smart lock systems, re-key locks after break-ins, and to work on window, garage, and gate locks.
What are your office hours?
We work every day, all day, and even on holidays. To us, the time of the day doesn't matter, because we never stop answering our phones and responding to customer needs. That's just one of the ways we have become the residential locksmith Denver folks call for emergencies and non-emergencies.
How do you handle advance booking?
It's no problem at all. Simply call us and book your appointment for whenever you want. Don't forget, we can go to you or you can visit our office. The choice is yours.
Do you take credit cards and money orders?
We take pretty much every form of payment, including cash, cashiers checks, travelers' checks, Bitcoin (and other crypto-currencies), credit cards, debit cards, and more.