Super-fast response times
Trained and certified techntian
Get help anywhere you are
Handling any locking systems and door
How Can We Serve You?
We've built a reputation over more than a decade as the automotive locksmith that assists vehicle owners who have difficulty getting into their cars and trucks. Sometimes they're locked out, have lost their keys, locked their keys in the trunk, or been victims of stolen keys. A few of them have faced situations like super-cold temperatures where keys sometimes break off in a lock or don't break, but just get jammed.
We're the automotive locksmith Denver residents have come to trust. Not only can we help with lockouts and broken keys, as noted above, but we'll be happy to reprogram your transponder or fob when it's acting up. Additionally, our team of pros can fix ignition cylinders, duplicate keys on the spot, get jammed/broken keys out, and get you back on the road quickly.
Our main goal, as Denver's premier automotive locksmith, is to get stranded people into their vehicles and back on the road with as short of an interruption as possible. Lockouts happen. That's just part of life. But you don't have to let them ruin your day or night. Our technicians make it their job to solve your automotive locksmith problems so you can live life and not miss a beat.

Automotive Locksmith Emergency Services in Denver
Of course, as the locksmith Denver vehicle owners call in times of crisis and emergencies, we do a lot. The fact is, we do more than just help our customers get into their vehicles while stranded. The following is a shortlist of our most popular services. You'll probably be surprised at how many things we do. It's how we have become the automotive locksmith Denver calls in dozens of different situations, some emergencies, and some not.
Car Lockout Emergency Help:
This is the most-requested service for vehicle owners who need to get into their trucks, cars, and trunks (if they've locked keys in it). People lock themselves out for a number of different reasons, and it's usually an emergency situation where they're stranded far from home or need to get somewhere fast.
Key Retrieval from Trunk or Cab:
As noted above, folks leave their keys in the trunk all the time, usually while shopping or at sporting events. Sometimes they don't even realize they've done so, assuming they've lost their keys.
Broken and Lost Key Replacement:
Often, people call us when they need more than help unlocking a car door or trunk. Sometimes, they've lost keys or the entire key has broken off in the door or ignition cylinder. We happily create new keys so you can have as many as you need and get about your business.
Key Duplication Anywhere, Any Time:
One of our most-requested emergency and non-emergency services is key duplication. Whether you need one or one hundred copies, we can do it instantly, even right there at your location or in our shop for a pre-order.
Fob and Transponder Replacement and Programming:
For those high-tech vehicle systems that come with transponders and key fobs, our team can easily reprogram either device for you, or we can even replace it if it's been stolen, lost, or completely broken (they sometimes get run over, believe it or not!)
Key Extraction:
More often than you think, people get keys stuck and/or jammed in ignitions, door locks, and trunk locks. In cold weather, keys can easily break off and then you have two problems: no workable key and a non-functioning lock. We arrive quickly and start by removing the jammed/broken key and then clearing the entire lock mechanism so it's in good working order.
Key extraction:
If your car key is jammed into a door, the trunk or the ignition, we can remove it and clear the lock.
Ignition Cylinder and Switch Replacement:
When keys get stuck in ignitions, the entire cylinder sometimes stops working correctly. We'll repair it, replace it, or simply remove the jammed key and get it working again so you can continue to operate the vehicle without worry or concern. We can even completely replace or repair the ignition or just the ignition switch, whatever you happen to need at the moment.
Ignition switch services:
We'll repair or replace the ignition switch if that's your need. Many stranded motorists are the victims of faulty switches.
Ignition Re-Keying:
In some cases, vehicle owners need to have their ignitions re-keyed. We not only perform that service but make you several copies of the new key.
Trunk and Door Unlocking:
It's a simple but necessary service that vehicle owners sometimes request. They're stranded somewhere and just need a qualified locksmith to open their car door or trunk. By the way, it's wise to call a locksmith rather than try to do the job yourself. Modern car locks are finicky and easy to break if you don't have the right tools or knowledge.
Help With All Kinds of Luxury Vehicles:
Most modern-day luxury vehicles come with sophisticated locking and security systems. We work on all of them, no matter the make, model, or year. Our team serves as a complete roadside assistance crew for any luxury vehicle you happen to drive. One call to us, and you can stop worrying.
Every Model, Make, Vintage, Collectible, and Vintage Vehicles:
Feel free to call us even if you have a one-of-a-kind vintage or collectible vehicle. In fact, our team has lots of experience with all years, models, and makes of historic cars and trucks as well, in all value ranges.
5-Star Ratings & Reviews From Real Customers
We receive lots of positive feedback from satisfied vehicle owners, both in-person and via social media. Because we're the preferred locksmith Denver citizens turn to for all their vehicle's lock-related needs, we hear lots of great things from those we've helped. The following are just a few of the hundreds of five-star reviews our customers have posted at various review sites:
Car Lockout Service
Advanced Locksmith all knows how stressful and frustrating it is to realize that you just locked yourself out of your car. However, a car lockout does not have to be an expensive endeavor. If you have unfortunately locked your keys in your vehicle, it is a routine job for most car locksmiths.
We will be at your location as fast as possible. There are some cars that might take longer to unlock, depending on the security protocol programmed into their locks. If your car has an advanced security system, find an automotive locksmith firm that maintains high standards of service quality. That way you are assured you will not experience any problems later. If you need the best in the car locksmith industry, then you are in the right place because Advanced Locksmith in Denver will give you the best services in town.
It does not matter the make or model of your car; Mobile Automotive locksmith in Denver will get you back on the road in no time if you have a lock problem. Most of the tools required to solve your exterior lock problems are potable and it is easier for them to travel to your location. That way, you do not have to miss that critical appointment just because you forgot your keys in the car.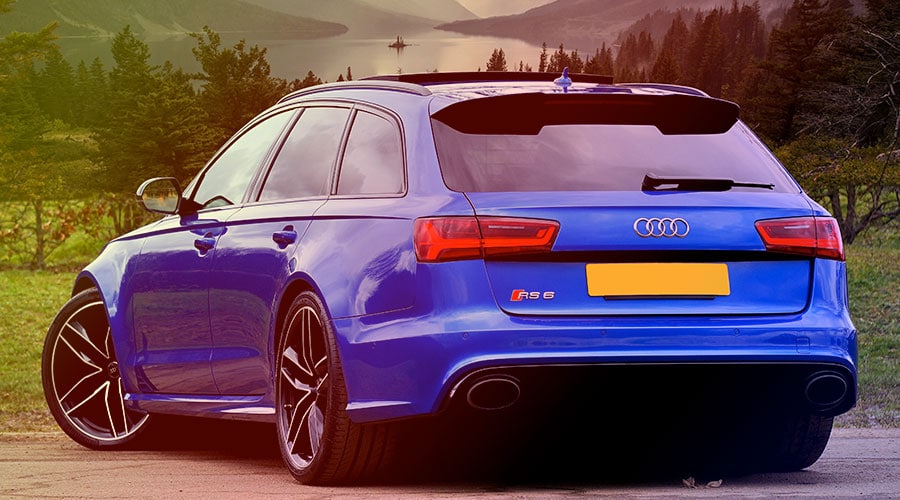 Retrieval of keys locked in the trunk
Whenever you lock your car keys in the trunk, the first thing that comes to mind is to try and figure out how you can get them on your own. While there are DIY tutorials that can help show you how to get your car keys from the trunk, we do not recommend trusting these processes.
Most personal vehicles have delicate backlights and other trunk mechanisms that you might damage in the process. Leave the job to the professionals. After all, it is pretty affordable to hire an auto locksmith to do the hard lifting for you.
A standard key retrieval process will only take at most five minutes for a professional automotive locksmith to solve. At Advanced Locksmith in Denver, we take even less. In the course of those five minutes, the technician will diagnose your trunk's lock and come up with a fast and safe method of entry. It is then that you can agree on prices and proceed to retrieve your key.
When you lock your keys in the trunk, one of the most dreaded scenarios is deadlock. Deadlock means that your car can only be opened with the proper key since it cannot be unlocked both from the outside and the inside.
For most technicians, their manipulation of the interior door locks is made impossible by a deadlock. It is, however, not so much of an issue with an experienced automotive locksmith team. With the innovative advancements in car security technology, auto locksmiths have to regularly update their equipment to be in business.
Replacement of lost or broken car keys
Replacing a lost or damaged car key can be a messy and frustrating endeavor. Sometimes the key is just bent or worn down and no longer functions properly. It is particularly disappointing to lose a car key then half-way through the process of acquiring a replacement you find it somewhere obvious; like your jacket's pocket. However, when you have lost a car key, and you are always on the move, it is advisable to replace it as it might jeopardize your daily schedule.
It is always advisable to have a spare car key. With a spare, the need for replacement is not immediate. You have time to find the original while refreshing your memory on recent places you've been. However, you could also have lost the spar. Most automotive locksmiths do not need your original key to perform the task.
If your key is broken, bent, or simply worn down, you might be having trouble accessing your car. Some high-end cars have laser-etched keys or have wireless signals that help the car determine if the key is the original. Damaging the remote may reduce the convenience of accessing your car.
I would, however, advise you to check the remote's batteries before concluding that it is indeed broken. There is always a possibility that they are low on power. For security reasons, any issues with your car keys or locks need immediate expert attention.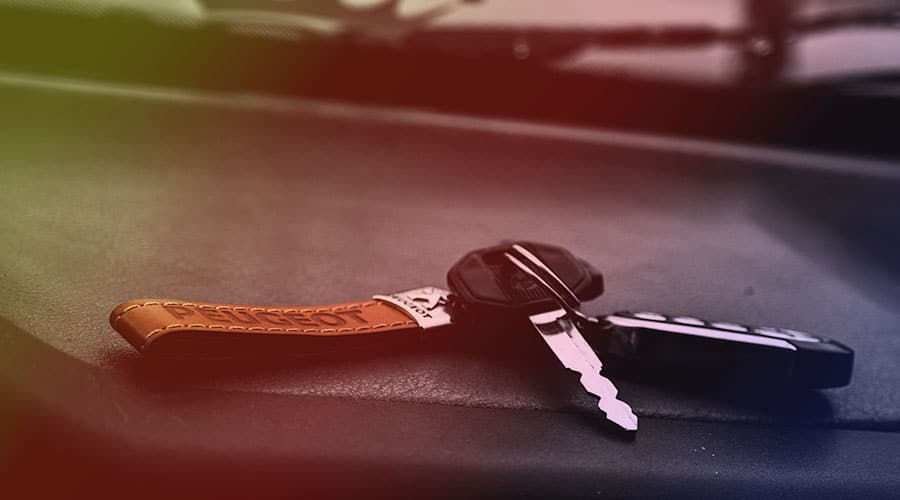 Making key duplicates
Duplicating car keys is probably the best option for any driver, especially if you know you are forgetful. Keys get lost or break and you do not have a choice but to run late for your appointments. Luckily enough, key duplicators are readily available in the market at surprisingly low prices.
However, most key duplicators use low-quality metal when making duplicates. This could lead to an even bigger problem if the duplicate breaks inside the lock. You want a key made of strong metal such as steel that does not rust. A competent auto locksmith firm will make quality duplicates but will obviously be more expensive. An expert automotive locksmith will make you a quality duplicate key that might even outlast your original.
You do not need to bring an original to duplicate your key. But make sure you have roadside assistance in your insurance policy.
It will not cost you much to duplicate a standard car key. Duplicating some car keys may, however, be more expensive. Some car keys are programmed to the car, especially in new car models. All you will need to replace or duplicate the key is the specific data about that particular car.
Before driving off, always make sure to check if the duplicate is working correctly, whether it is a digital key or a standard key.
Programming or replacement of key fobs
In just under thirty minutes, you could have your critical fobs replaced. Key fobs are easy to use. However, finding a replacement is a different story. Tracking down the correct model for your car can be a hassle. You could use online platforms to search for your car's key fobs.
As you may already know, it can be costly to get a key fob from your manufacturer or your car dealership. Diagnosing the problem with your key fob is not always an easy task. However, only hire competent professionals to handle key fob replacements for you in time for your next appointment.
Most key fob replacement services will program a wide range of keys for each vehicle brand so your colleague or family member can share your truck or car. It is not wise to guess when it comes to key fobs.
Transponder key programming
A transponder is a key with a transponder chip placed inside the outside casing. The 21st century has given birth to the tech age that has revolutionized computer chips. It is an added measure of security that is meant to improve user verification and safeguard the car. Once anyone tries to access the vehicle, a signal is sent from the chip into your car's transmitter. If the signal sent from the chip is not the correct one, the car will not start.
If your car requires a transponder key, it cannot work without one. Though you can open the doors and trunk of the car using a key that is not correctly programmed, you will need the appropriate transponder key programming to start the vehicle.
Transponder key programming is not necessitated in some car brands. There are still older vehicle generations that only need the standard metal key to start. You should be very careful with who handles your transponder key programming.
That is essential because there are minimal ways to get around your transponder key programming without compromising your own security. It is quite easy to determine whether your car key has a transponder.
The flat piece you use to turn your key when starting your car (bow) should be covered with a plastic or rubber shell if there is a transponder chip inside. You can remove the plastic case to look for the chip to be certain. It is, however, essential that you don't damage or scratch the chip during the process.
You could also duplicate the key and see whether it starts the car. If it does not, it is most likely a transponder key. Transponder key programming only takes a couple of minutes. If the key needs to be duplicated, more time may be needed. Our car lock technicians will only need your vehicle identification number to cut you a new transponder key.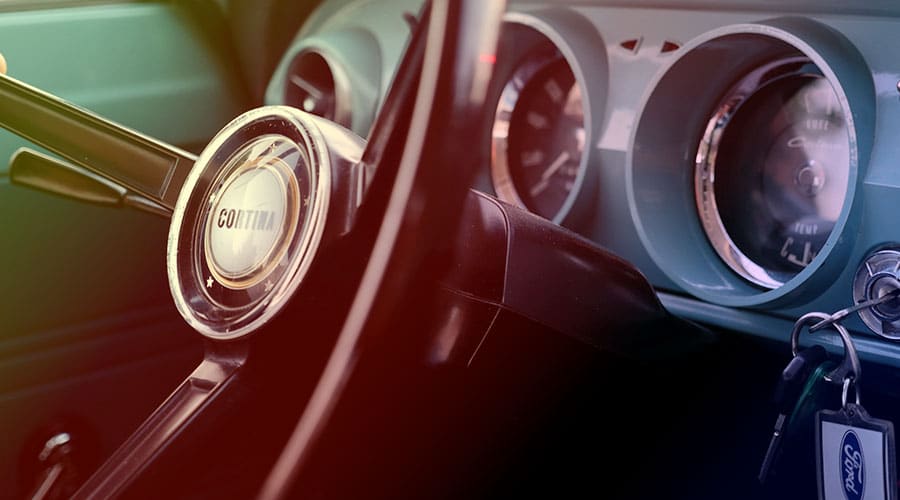 Extraction of car keys
It is stressing to get your key stuck in the ignition or car door. Vehicle ignitions are particularly complicated to work around. Specialized tools must be used to dismantle or repair ignition locks safely. Your chosen specialist must have experience managing ignition locks to extract your key from the lock safely.
You ought to also take good care not to break the key inside your lock as it would cost you some extra bucks. If this is already your scenario, do not fret. Our mobile technicians can track you down in the shortest time possible and fix your issue.
Many people will attempt using tools in their vehicles to extract the car keys on their own. Attempting to force the key out of your ignition or door lock might break the key inside the lock or damage the lock mechanism. The costs will subsequently be higher.
Calling a mobile key extraction expert might not only save you money but also a lot of valuable time. Your ignition might require additional work after extracting the key to prevent it from getting stuck again. Keys mostly get stuck in the ignition or door lock because they are bent.
To safeguard your key from bending or breaking, quit forcing the key to start or unlock the car door if it doesn't work. Also, you could use graphite or silicone to lubricate your door lock. Avoid using other lubricants to smoothen the unlocking process.
Replacement of ignition lock cylinder
The steering column of your vehicle is welded to a lock body not too far from the steering wheel. The ignition lock cylinder is placed inside the lock body, aka the assembly. Faults in the ignition lock cylinder cause most problems with the ignition system.
A series of wires runs from the cylinder base into a series of relay switches that distribute power to multiple components. The most common signs of a damaged ignition lock cylinder include failure of ignition and failure of other elements that use electricity in the car.
Most modern cars require a different type of ignition system and hence, a different type of ignition lock cylinder. Most of the aspects remain the same, but the power systems in modern cars are much more complicated. If you need an ignition lock cylinder replaced, you might want to contact an experienced professional.
Some of the materials needed to replace your ignition lock cylinder, such as scan tools, might not be at the dispensation of some cheaper auto locksmiths. Whether you own a vehicle with the traditional ignition lock cylinder or the modern one, competent automotive locksmith has the solution for your lock replacement needs.
Ignition cylinder replacement will only take about twenty minutes to complete. The time-frame, of course, depends on the model and make of your car. The process might take longer when working with classic vehicles than when working with cars with traditional ignition systems.
Replacement of ignition switch
The ignition switch helps you start your engine when you turn your car key or press your start button. A malfunctioning ignition switch may prevent your car from starting. It could also cause the car engine to stall or cause electrical problems in the vehicle.
When you turn a key, or push a button or remotely start your car, a signal is sent from the ignition switch to activate essential vehicle systems. A variety of electrical problems may arise from a failing switch, including the complete loss of power.
Modern vehicles are heavily reliant on electronic systems, and a failed ignition switch may cause multiple critical elements of the car to malfunction. If a vehicle stalls with no indications of any power loss, your car's ignition switch may be failing.
In most cars, the ignition switch is located either on the steering column or in the dashboard. When replacing an ignition switch, the batteries of the vehicle should be disconnected to avoid any electronic hazards. Also, make sure you install a memory saver before dismantling the ignition switch to prevent losing computer memory.
Despite the possibility of doing it yourself, we recommend you find an expert to replace the ignition switch for you. Call Advanced Locksmith, we are well equipped and capable of fixing any issue in the ignition switch or electric system of your car.
Some cars have also integrated their anti-theft with their ignition switches. You will need to have your ignition switch reprogrammed to start your vehicle in case you own one of these.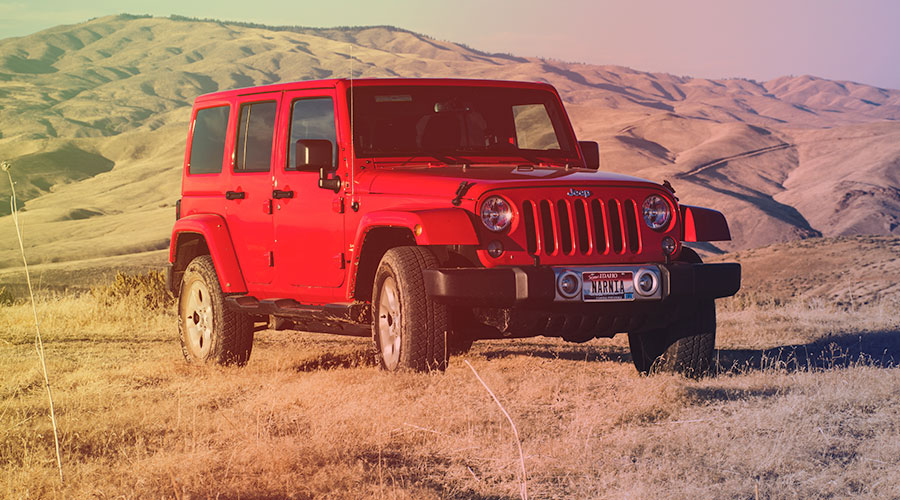 Rekey ignition
As the whole vehicle does, it is quite common for keys to get worn down with time. Rekeying auto locks will make sure the ignition key can open the trunk as well as door locks. It can be reasonably inexpensive to manage or replace the locks in case of a jam or breakage.
If you have decided to rekey your locks, you have option to rekey all your exterior locks or just the ignition of your car.
The ignition key is the single most important and most complex in the car, especially when there are transponders installed. It required you to purchase a new code from the manufacturer, and it is programmed into your car immobilizer system. Your car would then accept the new key and forget the old one.
Advanced Automotive Locksmith specializes in car locks and has had experience with the different locks. We have all the required tools to solve you problem if the key gets stuck in the ignition or only need to open a few locks in the car.
As much as some people can rekey each of their car's lock cylinders themselves, it is highly recommended you acquire the services of an expert to do the rekeying service on your car locks. Getting someone inexperienced to do a rekeying might put the security of your car in jeopardy. It is recommended you contact an onsite locksmith that can give you the best convenience by providing the rekeying service at your preferred location.
Unlocking of car doors and trunks
If you have broken a key or misplaced it and you still need to access your car and go to a necessary appointment, you need a remote expert to do the job safely for you.
Some models may require towing after the experts examine the types of locks installed on the vehicle, but most competent auto lock experts can deal with most locks installed in modern cars. It is important also to note that some car brands have installed stringent security systems that might require additional time to fix.
Trunk locks are particularly prone to damage, especially if you carry a lot of luggage in the trunk. These do not require a lot of time to fix, depending on the complexity of the problem at hand. If you have no spare keys for your car locks and trunk locks, it is recommended to have some made too to avoid inconveniences.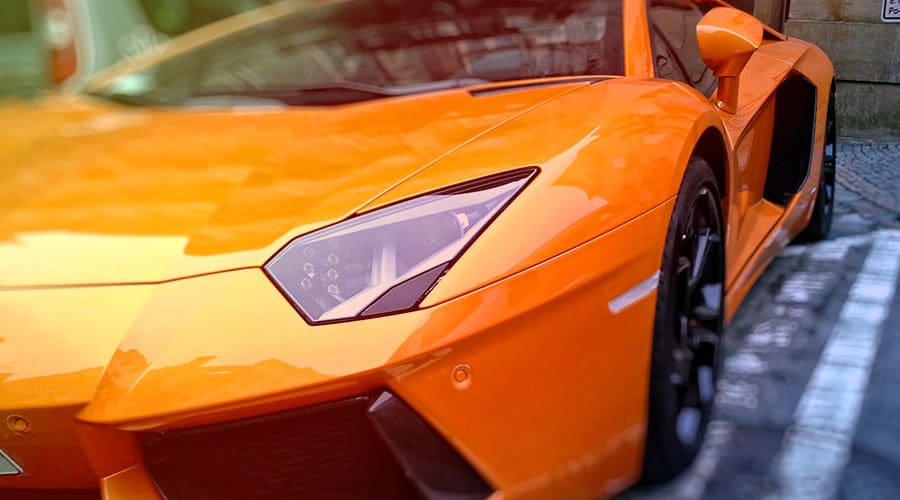 Luxury automotive assistance
Luxury cars are known to have the most sophisticated security systems. However, with advanced technology, it is always possible to bypass a car lock or ignition lock in luxury automotive.
With the immense advancements in-car technology, it might be costly to replace ignition switches and unlocking trunk locks in a few years to come. In fact, it is already quite expensive to get an ignition switch replaced.
If your car is a luxury automotive, it most probably has an advanced lock security system. While contacting the manufacturer is the most recommended course of action, it can be a little too expensive for some people. We specialize in luxury automotive lock assistance and can do a pretty good job.
It is essential you make sure your automobile is in reliable hands. You should leave experts to handle lock problems, especially given the rate at which technology is evolving. Finding a trustworthy professional to handle your automotive locksmith problems using updated tools is critical to ending your lock troubles.
Frequently Asked Questions
What kinds of automotive locksmith services do you offer to the public?
We offer a full menu of industry-approved services for emergencies and non-emergencies. In fact, if it's a lock-related service and you need it done, we can do it. It's that simple. Of course, we also duplicate keys, program fobs, and transponders, work with ignition systems, and get people into all types of vehicles.
Do you have round-the-clock, 24-hour service?
Of course. We never close our doors, no matter the weather. People call us at all hours of the night and day, even on major holidays during snowstorms. We respond quickly no matter when people contact us.
Is it possible to schedule in advance for automotive locksmith services?
It's up to you to book an appointment whenever is convenient. We welcome pre-planned service calls and are happy to meet at your home, office, or vehicle whenever you need us.
Do you accept credit cards, cash, and other types of payment methods?
We are a nationally certified professional automotive locksmith, so we are able to accept all types of payment, including travelers' checks, cash, credit cards, money orders, cryptocurrency (like Bitcoin), and more.