Create master key systems
Install hardware on doors and windows
How May We Be Of Service?
Whatever your commercial locksmith needs, we've got you covered. We truly do it all when it comes to office locksmith services, including access control systems, re-keying of any locking mechanism, putting in panic bars and emergency exits, installing all kinds of new locks, repairing old locks, and much more. Advanced Locksmith team has spent more than a decade honing our craft, building up a base of loyal customers, and offering the best guarantee in the industry. Why? So that we could honestly call ourselves the commercial locksmith Denver CO business owners trust and rely upon.
Our top-notch technical crew meets any challenge. We're happy to work on mailbox change-outs, get you into a locked office, repair or get you into security safes, install new locks all around, and more. And it doesn't matter whether you own a massive structure with hundreds of offices, or operate out of a one-person room all by yourself. Our office locksmith team puts your security first. That way, you can do what you do best: operate your company without worrying about locksmith issues. Leave that chore to us. It's our profession, and we're proud to be the best.
An Emergency Locksmith Denver Commercial Customers Trust
When you need a commercial locksmith, you don't need to waste your time with a company that only offers a limited menu of office locksmith services. Because security is of the utmost importance for businesses, you should work with a commercial locksmith who has a comprehensive range of services.
That means you never have to worry about broken or malfunctioning locks, safes that won't' open, keys that break off or bend when you try to use them, file cabinets that are stuck shut, and doors that don't shut all the way and present a security hazard. How have we become the commercial locksmith Denver CO companies call every day of the year? It's because we do the best work, offer a rock-solid guarantee on every job, and have the longest list of commercial locksmith services in the region. Here's a shortlist of what we do as Denver's premier office locksmith:
Lockouts from offices and commercial buildings:
People lock themselves out of offices every day of the week. When they call us, we get them back in quickly and safely. Plus, we answer our phones and send teams out around the clock, so even if you're working late and get locked out, we'll be there to help.
Re-keying services for all commercial purposes:
If you need one or all of the locks on your office re-keyed for security reasons, our team can re-key any locks in your building or office.
Service and installation for all types of panic bars and emergency exit doors:
For legal reasons, many companies have panic bars and specialized emergency exits in place. We install these systems on a regular basis, so let us know if your company has a need in this area.
Master key security systems:
For maximum security, Master Key systems make sense. We can cut a single key that opens numerous locks. That way, you never have to carry a giant key ring around with you. All you'll need is one Master Key.
Door hardware:
To make every door in your office completely secure, we can install special hardware, replace the old stuff, and do it all for any number of doors.
Complete security systems and Access Control:
In modern businesses, it's important to allow for limited access to some areas of a building. That's what access control systems are all about. We set up security systems and access control devices based on your specific instructions.
Door lock installation:
One of our most common requests is to put brand-new locks on every door in an office or office building. It's one of our specialties and we can do it for you.
Old lock replacement and repair:
Not every old lock needs to be replaced. Some last for decades. We'll be glad to check your locks and let you know whether they need to be repaired or replaced. It's up to you to decide which locks stay and which ones go. Our team will follow your instructions to the letter.
Mail-box change-outs:
Do you need new mailboxes in your commercial space? Would you like a fresh set of unique keys to distribute to employees or to keep for yourself? We've got you covered because our experts do mailbox change-outs regularly.
Security safe repair, service, or opening:
Safes are only good if they work and if you have a key or a combination that gets you in. Unfortunately, keys get lost and combinations are sometimes forgotten. Our technical team can help you gain access to any safe and won't harm the unit in the process. We can even repair broken or malfunctioning safes so you can continue to use them.
File cabinet opening and unlocking services:
This is a common office hazard. Far too many company owners face the prospect of locked, jammed, or otherwise unusable file cabinets. We have the tools and experience to open them up for you and even replace the locks or the entire cabinets if you wish.
Removal of old, clunky padlocks:
For all kinds of reasons, previous owners sometimes leave rusted-out padlocks on doors, gates, and cabinets. When you want them gone in an instant, we'll happily chop them off and dispose of them for you.
Reprogramming and full service for digital locks:
No matter what kind of digital lock system you have currently, our technicians can quickly install, repair, or replace all makes, models, and styles of digital locks. That way, your office security won't suffer due to malfunctioning lock devices.
A Sample of our Five-Star Customer Reviews
We hear from people all the time after helping them with commercial locksmith and office locksmith needs. They call us, email us, send cards, and post comments on review and social media sites. Here are a few of the most recent postings.
Commercial locksmith services
Security is vital for any business, and you can depend on us to offer the best we can to maintain your security. We are a team of locksmiths working together; we are registered and certified, giving you confidence that you have selected an honest, reputable organization for your commercial locksmith needs commercially. Our team takes great care to perform our jobs accurately and safely, but to give you peace of mind, know that you are protected if ever a miscalculation or an accident occurs.
Advanced Locksmith provides locksmith services on a commercial level every hour of every day, including those emergencies when you locked outside your business or need to replace or repair an exit panic bar lock. We also provide mobile locksmith services when you are busy and on the go.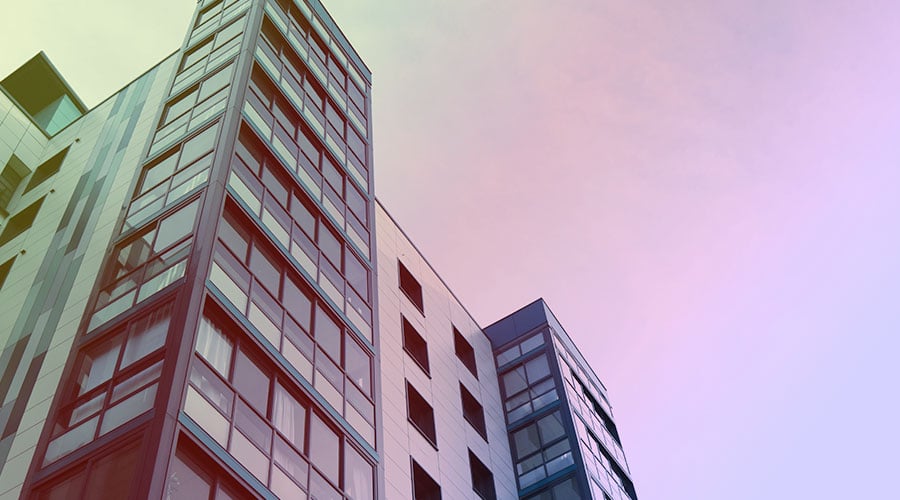 Commercial Building Lockouts
Our expert locksmiths can service office lockouts. It is one of the most common services that masters handle on almost a daily bases. Our commercial locksmith team has extensive experience, highly trained professionals that are suited to respond to such situations. We operate 24/7 and are here to assist you at any time of the day or night.
You get locked out of your business for several reasons, probably your key got lost, a compromised door lock, or you left your key inside the office or premises. Do not panic because we can and will help you fix any problem. It does not matter the type of lock or key you have. We also acknowledge that such situations are emergencies and need a quick response.
When locked out of your commercial building (office or warehouse), it is not a must that you break a Window or end your day's work. The best choice would be to call a professional office locksmith to handle the situation smoothly and efficiently. Regardless of the nature of the building (industrial or office) Advanced Locksmith in Denver CO uses numerous techniques to make sure a path of least resistance is identified and finish the job without damaging your office.
Our primary focus is to protect and build your business, home, and property by providing 24/7 emergency commercial locksmith services. With us, you will never have to compromise on the security of your enterprise. We have experts and highly knowledgeable locksmiths that are efficient enough to provide the key replacement as well as cutting on-site to meet your needs on the spot.
Mailbox or Cabinet Change
Everyday locks, like the ones found on cabinets and office mailboxes, are continuously in use. It is essential to have every lock working correctly, but especially those that get to be used many times compared to others. Replacing a lock on a cabinet or a mailbox is almost the same as to replace the lock on a door, with several notable differences. The most significant difference is mostly in the mechanics of the lock. A door lock, most of the time, retracts a bolt to open, while in most mailboxes and cabinets, the plug of the key is fixed to a bar that turns with the key.
While replacing the lock, the first step is to open the locked cabinet or mailbox. There may be an additional key for a standard office mailbox that is in the custody of the manager. If the key is missing or has been fractured leaving a piece in the lock, it can still be unlocked. On the lock, there is a pin either facing to the side or facing up. This pin is retracted mostly by hand. A nut that requires to be unfastened could be there allowing the lock to be withdrawn from the hole. The replacement lock is then installed into the opening, followed by placing a new pin to secure the lock.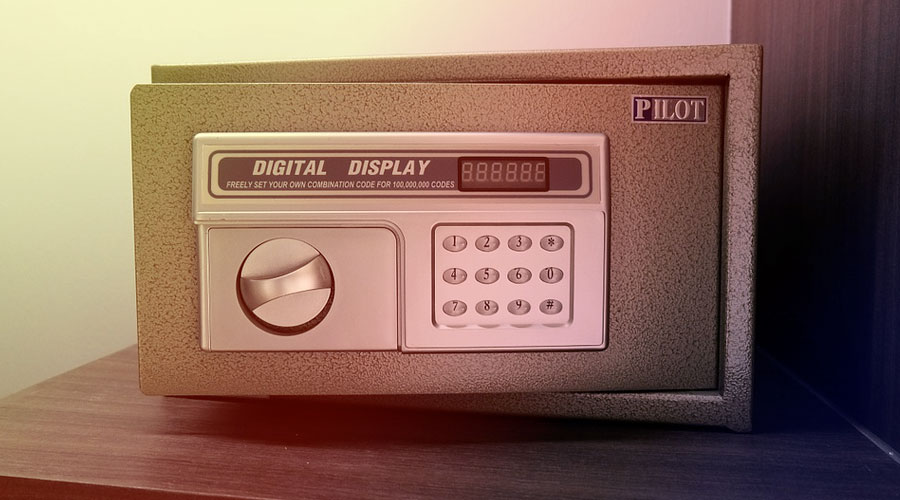 Safe Lockouts
Sometimes the protection measures put in place to secure your business valuables end up preventing you from accessing the property you were securing. In many cases of safe lockouts, the biggest fear is mostly that the owner will never gain access to their valuables or that the content may be damaged by the techniques used in the opening process of the safe. With a locksmith, protecting the materials is of utmost importance. Besides, the servicing locksmith will be cautious to ensure high levels of quality.

The majority of safes works on a combination lock system or a dial system. This system works basically on a network of tabbed wheels (known as a wheel-pack) that are operated by rotating the dial. Tabs of the wheels all connect at a particular point. When the wheels are lined up, a bar attached to the nose (metal hook-shaped form) falls to join the wheel pack.
A digital lock works on a bolting mechanism that restricts the safe from being rotated in the absence of a code. When locked, the bolt prevents the handle from turning the boltwork and secures the safe. An electric signal will be sent by the keypad to the bolt. When it is the right code, it will remove the bolt and enable the boltwork to operate smoothly.
New Lock Installation
Locks do break and fail in some cases, and it is vital to replace them fast and in the right way to be able to protect your office. The first thing an office locksmith will do to allow him/her to install a new lock is to remove the existing one that is faulty. Doorknob locks are complicated and locksmiths will have other essential equipment for doorknob locks. These include a catch device, plug follower, and a spanner.
To extract the handle or the knob from the lock, the catch tool is usually used. To do this, the knob/handle needs to be rotated to allow the opening in the knob rose to be seen.
The reassembling is an articulate reversal of the dismantling process with the keen focus being the fitting of internal components of the knob. Having the new lock in place, the enterprise owner can have the peace of mind knowing that their new locks will operate as needed, and keep the structure and its contents safe.
Master Key System Installations
We can create and install the best master key system for your enterprise. Our team of master key technician locksmiths show up to your location and together work to develop a master key system that is best suited for your specific needs. After listening to what you will have in mind, we map out the master key system plan. Then we dive in with our enthusiastic team to install the system into your apartment building or office space.
Master key systems are best suited for commercial buildings, Hospitals, Colleges and Schools, government institutions, apartments, and Commercial warehouses.
Master key systems provide landlords and company owners with smooth sailing experience, By enabling them to unlock every door within their building/property with just one key, as compared to opening each entry in their workspace with a different key. The master key system provides for each particular entrance to be opened with a different key, and at the same time, able to be unlocked with one single master key.
Pros of this system include; Fewer keys are needed, they are easily customizable, major convenience factors, improved office security.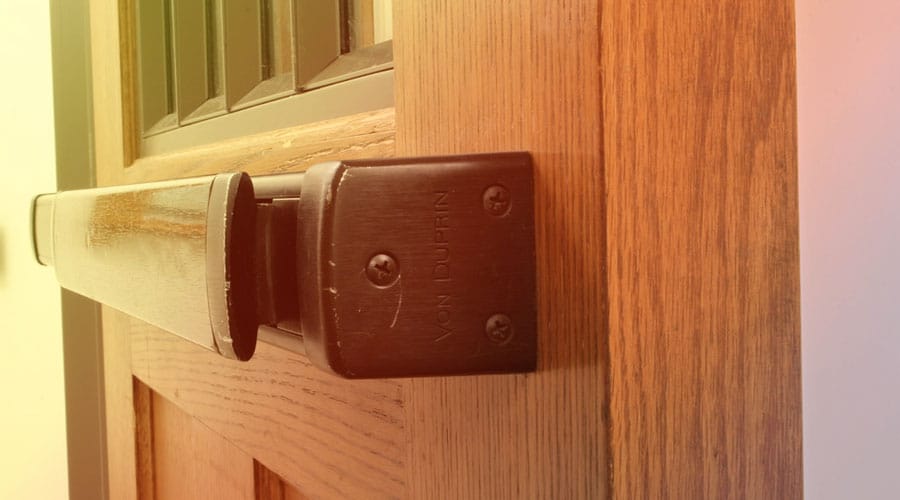 Panic Bar Installation
Without proper security measures, Commercial and residential areas are at an increased risk of robbery and theft. Protecting your homes and business premises is highly crucial. That's the reason why the installation of panic bars for security purposes is highly recommended. Panic bars installed indoors allows very easy exits in case there is a fire or earthquake. However, doors with the panic bars are impossible to operate from outside. Hence, the installation of panic bars promises your protection and safety.
Advanced Locksmith can fix any given type of push or panic bar in your business enterprise. Panic bars are now a requirement for company properties to have with regards to fire compliant policies. Many companies are in contact with various locksmith technicians and businesses to plan on getting panic bars installed in their workplaces.
Our technicians are well experienced with installations of panic bars that are following the approved codes. We provide heavy-duty panic bars suitable for several doors user. Any panic bar you want to be installed, we can provide. By calling us, we promise to be there always to secure your workplace from danger. The installations are still performed by the top office locksmiths available.
Keyless entry systems
The days are gone when people needed to take keys everywhere with them for everything like your car, your house, and your office. In this modern age, everything is continuously becoming keyless.
According to the smart-lock you have, a keyless entry will utilize several ways to deactivate your lock mechanism. Keyless systems are wireless systems with the capability to provide a varying range of security advantages. These systems will enable an individual to access his/her locks without the need to be close to the protected property. For example, one can now unlock the door for another person while away from home, or an individual can lock up after leaving home, and you forgot to lock up. This is usually through a mobile phone app.
Besides, you can customize the smart locks to hold several different key codes for various members of your home. You can also set a temporary passcode to be soon deleted after it has been used once and no longer needed. This ultimately eliminates the need to call your commercial locksmith, instructing them to rekey your door locks when you want to change the locks.
Your smart locks can be set to function with a home monitoring system, and you can be continuously notified every time the door is accessed.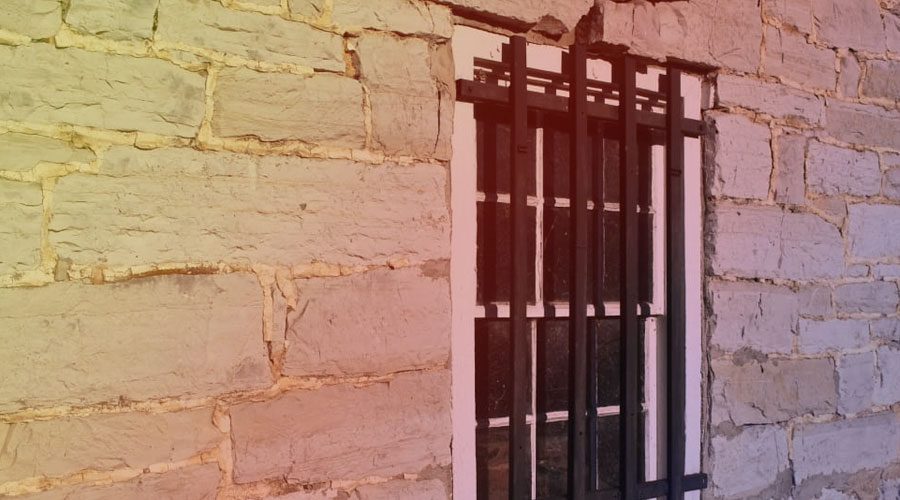 Window Security Bars
According to estimates, 6 out of 10 robberies start with access via a window at the back. Most burglaries are chances created by a window that is unlocked. Windows having less than 12 feet from the ground should be considered as a threat. In some instances, windows should be reinforced with bars for security.
Window bars, also known as security bars, are fixed over windows or glass doors to keep away intruders from accessing your business or home. Window bars should be behind the glass of the window or door, shattering the glass before tampering with security bars is something unwanted intruders mostly avoids due to alerting neighbors or setting off alarms.
If you are thinking of putting up security bars, it is necessary to know that the bars you are setting up for protection are the same ones that will provide a barrier during emergencies like a fire escape. Doors and windows that have security bars on them should have a fast-release tool to enable them to unlock at an instance in case of an emergency. These tools should allow the bars to be removed from inside without interfering with the security of your home or business. These devices can involve pushing a button, pulling a lever, kicking in gear, or stepping on a pedal on the floor.
High-security Dead Bolts
The lock works by engaging a bolt inside the Door. This segment of metal holds the door closed by extending from the door into the frame. There are two styles of a latch (or bolt), this is a deadbolt and a spring bolt.
A spring latch is a bolt positioned by a spring clip. The spring is pressed to release the bolt when unlocked, it springs into a locked position. This type of door usually locks when closed.
A deadbolt does not possess the spring loading procedure. It can be unlocked or locked when using a key. Deadbolts are mostly viewed to be more superior in terms of their security level compared to spring bolt, more so when there is a presence of deadbolt plunger in the lock. The plunger, also known as a guard bolt, is smaller in size and next to the deadbolt. It's main job is to secure the lock from being jimmied open/picked open.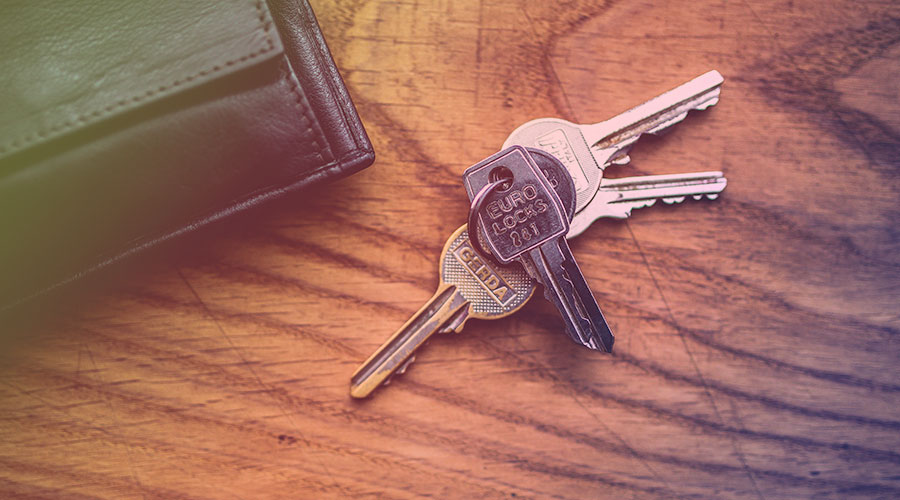 Business Rekey and Commercial Rekeying
Rented stores and most commercial services usually get equipped with locks or doors that can be accessed by a variety of users, some of them are known while others are unknown to the owner. This gives room to doubt knowing that someone out there has some spare key that could enable them to gain access to your business. Thankfully, office locksmiths can help you with commercial rekey service.
With the professional craftsmanship that is provided by our experienced and well-trained locksmiths, you can have every key redesigned for everyone in your company. This means you can get back sole control/access to your enterprise regardless of numerous people having the keys. You can have as many compatible keys as you would like to have. Commercial locksmith Denver co is reliable, fast, and affordable for all improved commercial-grade lock and key needs.
It is highly recommended that lock rekeying services get applied in the circumstances like when keys are lost, stolen, or not returned. Also, when several locks need to function with one key when the building owner intends to limit the usage of old keys, new cleaning company and for a tenant who is new to leased property.
Hardware for the door
Locksmiths can supply and fit almost any custom door designs desired. Working with many manufacturers, they can deliver and install doors varying in sizes directly to your home or enterprise. Also, if needed, provide and fix any door hardware and locks to finish off the door. With highly experienced technicians, they take pride in installing custom doors.
Whether interested in replacing a basic closet door or planning to design a breathtaking grand entrance to your home, a commercial locksmith in Denver Colorado can assist you in finding the desired custom door you want and fixing it to perfection. We also offer beautifully Decorative Hardware for any door.
We work on many types of doors. If the door has a key or an entry pad, we can fix it, replace it, or upgrade it. Here are just a few:
Aluminum storefront repair
Hydraulic doors
Wood door repair and Lock installations
Door knobs, deadbolts, and door hardware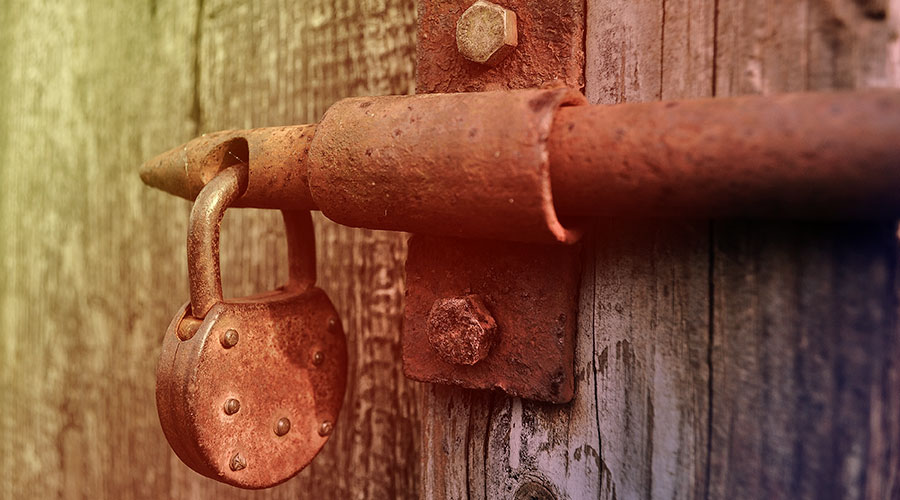 Cut off old rusty padlocks
We extract rusty padlocks and old locks without much hassle. Latches that have grown rusty on a fence, locking up the back gate, or a shed can be irritating and likely that you have gotten used to them in years.
Instead of ignoring them for years to come, we will gladly come to you and extract them for you. Our technicians can successfully remove, open, and cut old padlocks without harming the fence, gate, or door they are attached. We can also revive some old padlocks to life and create new keys for them if they can be salvaged. We supply various commercial-grade serviceable padlocks of high quality.
Some rusty locks are not even padlocks. They are standard doorknobs, screen door locks, letterbox locks, Lockwood locks, Yale locks, deadlocks, etc., that have been painted over and keyhole blocked by paints, and then subjected to adverse environmental conditions over a long time or just that they have not been serviced in many years.
After removing the old locks, we can offer to install new locks for you.
Access Control Systems
A growing number of businesses are using Access Control Systems for security. Denying access to vital areas is an informed strategy for securing supplies, people, and customer information is critical for the overall security of your premises. Locksmiths assist area enterprises by improving, maintaining, and installing access control systems. Are you focusing on updating/enhancing your business or home security? Consultants are available that help an individual to recognize how access control can serve your property best.
Maintaining a positive access control system is a vital part of risk management. Modern Access Control systems being installed are utilized for:
Provision of quick access to employees, usually for the ones that have been cleared.
Enabling measured access to visitors like employee family, utility workers, delivery personnel, etc.
Capturing information regarding persons entering and leaving facilities. (i.e., Images, timestamps, access number, etc.)
The overall focus of an access control system is to efficiently and effectively manage access. Incase access control fails, the system entirely becomes useless.
Every control system needs regular maintenance. An excellent maintenance schedule assists in avoiding hick-ups due to wear & tear on the system. Advanced Locksmith is fully prepared to tackle emergency and routine maintenance.
Frequently Asked Questions
What are your most popular commercial locksmith services?
Because we are a major, full-service locksmith, we do it all, including duplication of keys, repair and installation of every type of lock, panic bar installs, key extraction, getting owners into office safes, file cabinet re-keying, master key and access services, and virtually anything having to do with office locksmith services, offices, and commercial buildings.
Do you work every day of the week, from 9 to 5?
We work 24-hours per day, 365 days per year, and 366 days per year on leap-years. We make calls at every hour, in all types of weather (even snowstorms), and for any lock-related reason.
What if I need to schedule an appointment a few days or weeks in advance?
Just call us and book whenever you want. We respond to emergencies too, but are glad to accept your advance appointments.
Do you accept Bitcoin, cash, and credit cards?
Yes, we take most forms of payment you have heard of, including cryptocurrencies like Bitcoin, cash, checks, debit cards, credit cards, travelers checks, and more.